Are you struggling with:
General anxiety, fears, phobias, or social anxiety?
Depression, sadness, or feeling down?
Work/Life Balance or Stress?
Sleep problems?
Losing weight and maintaining it?
Communication issues in your relationship?
If you answered yes to any of the above, we can work to turn your problems into solutions.


I provide individual counseling to adults and older adolescents as well as couples communication coaching. I have been trained in Cognitive Behavioral Therapy, which is a research-based, effective form of therapy. Together, we can explore challenging areas and develop new skills and strategies that will allow you to make positive changes in your life.
I look forward to hearing from you!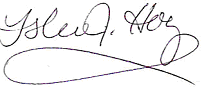 Licensed Professional Counselor
Certified Cognitive Behavioral Therapist



Call 210.379.4403 for an appointment for counseling in the San Antonio, TX area or email me




leslie@hiperformance.net